St Peter & St Paul's Church, Bilsington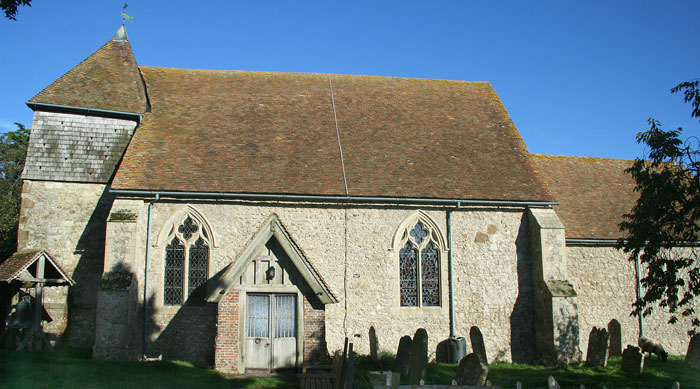 Viewed from the south, showing the nave and chancel, and the tiny tower set into the nave east wall. The short spire barely rises over the nave ridge. The holes in the weatherboarding at the top of the tower are the work of woodpeckers.

The bell and its canopy can be seen at the base of the tower.

The lightning protection downrod is visible from the centre of the nave roof, down to the ground just rightr of the entrance porch.
A view inside the church looking east from the back of the nave through the chancel arch..

The organ stands at the front of the pews to the left of the chancel arch.

The bell at the base of the tower, standing under its own canopy.